Intense physical activity, bad posture, repetitive as well as awkward movements: there are numerous factors that can cause damages to your tendons.
Tenofort helps maintaining and getting back healthy tendons.
Tenofort® is dedicated for people who cannot get rid of their tendonitis even after trying several treatments (rest, NSAIDs, physiotherapy, shock wave therapy etc…) as well as for people who are subjected to tendonitis and who just would like to get back to work or do their favourite sport again without having to fear to get another one.
Tenofort® is effective in preventing and treating tendon damages.
Tenofort :
helps reduce inflammation and discomfort
protects tendon
improves healing and mobility
does not contain any doping substances
does not contain sulphites, GMO nor gluten
It is the first product on the market today specially designed for tendonitis and tendon disorders.
Experimental Study:
In vitro study evaluating the effect of a dietary supplement combining different antioxidants (Cicatendon®) in a human model of tendinopathy.

K. Boumediene, S.Leclercq, T. Conrozier, C. Baugé, Rev Rhum 2012;79
Results:
1- Tenofort (ex Cicatendon) reduces inflammation: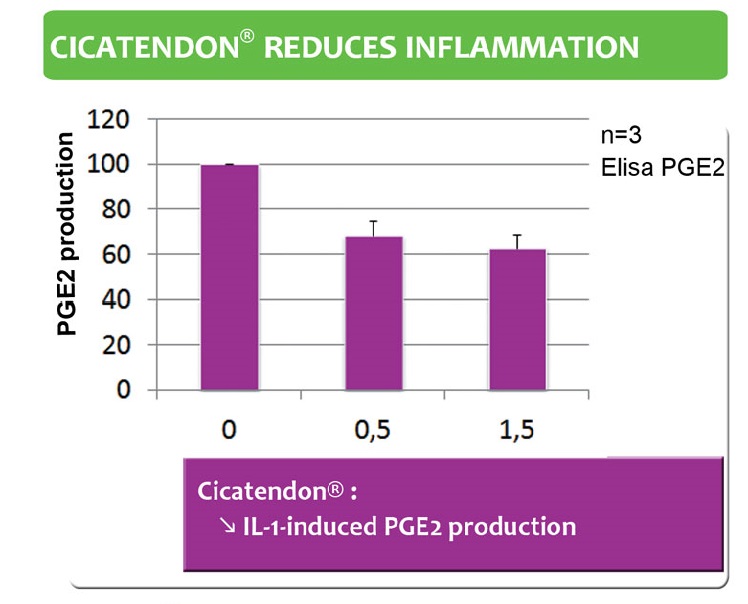 2- Tenofort (ex : Cicatendon) improves healing: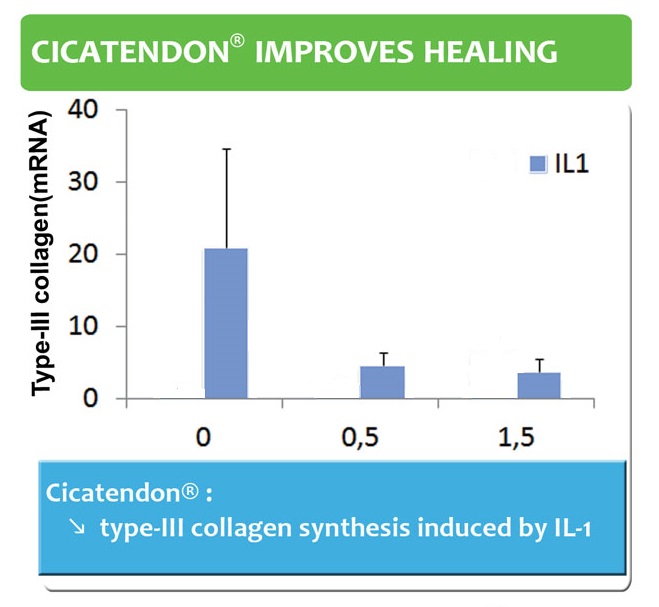 3- Tenofort (ex : Cicatendon) reduces tendon extracellular matrix degradation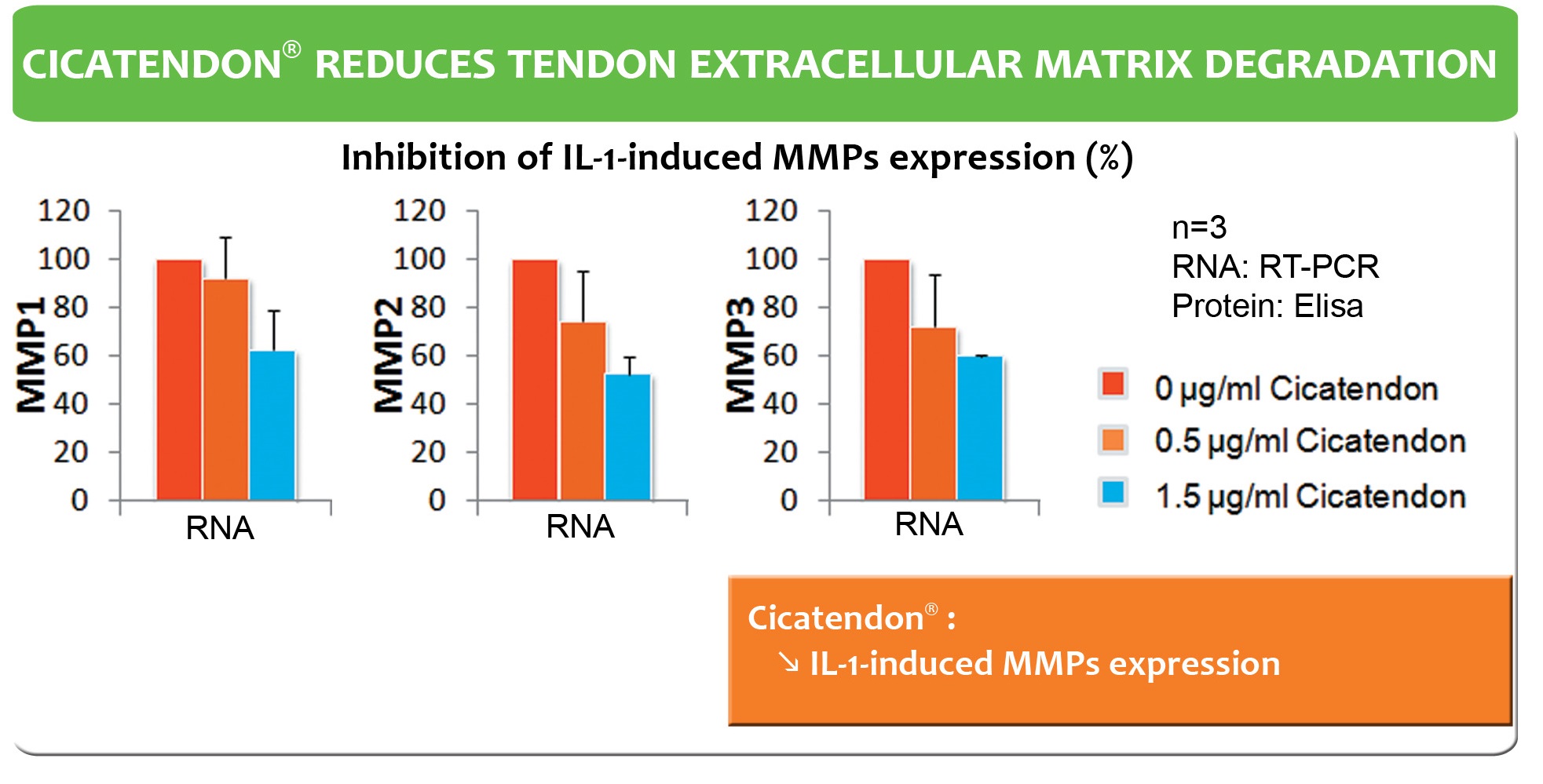 Click here to access the article TOL19-001 reduces inflammation and MMP expression in monolayer cultures of tendon cells by C. Baugé et al. published in BMC Complementary and Alternative Medicine.
Observational survey:
TENDONITIS LOCALISATION
Effectiveness rating of Tenofort® depending on respondents' localisation of their tendonitis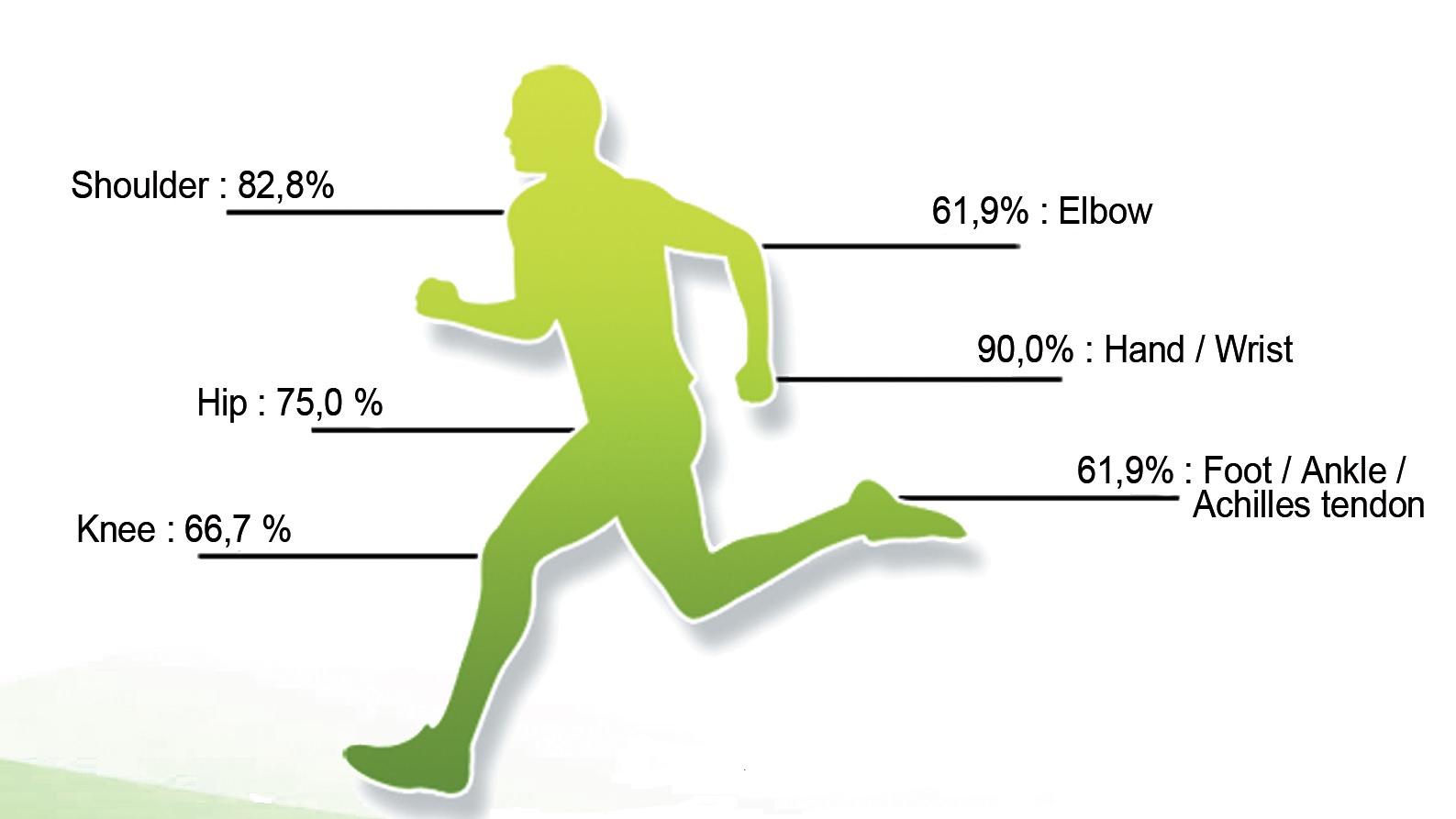 76.3 % of respondents rated Tenofort® as "very effective" or "effective".
TENDONITIS SEVERITY
Effectiveness rating of Tenofort® depending on duration of symptoms.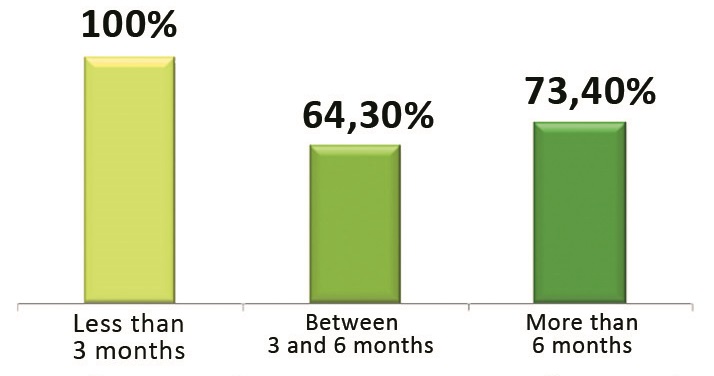 Presentation:
60 vegetable capsules
Directions for use:
Take 2 capsules per day with a glass of water.
Components:
SPIRULINA (Arthrospira Platensis); HORSETAIL (Equisetum Arvense L.) standardized extract (7% silicon); SELENIUM; D-GLUCOSAMINE SULPHATE; GINSENG (Panax ginseng C.A Meyer); VITAMIN E; FERROUS GLUCONATE; ZINC GLUCONATE.