LABRHA is looking for international distributors.
JOIN US !
As a reference for healthcare professionals since 2005 in France in the field of rheumatology and orthopedics, LABRHA is willing to develop its activity across the globe and become a major actor internationally.
In order to achieve this challenge, we are looking to expand our distributor network to provide practitioners and patients around the world with a complete range of innovative and high quality products, from food supplements to medical devices designed to treat rheumatic and orthopedics disorders and improve quality of life.
If you are acting in the pharmaceutical, medical device or food supplement industries and are interested in distributing and representing our products in your country, then please get in touch with us using the contact details on the bottom of this page and a member of the LABRHA International team will get back to you as soon as possible.
We are particularly looking for distibutors from Spain, Italia and Germany. But we are eager to discuss partnership with every country.
At LABRHA, we are looking for solid, dynamic and experienced partners in the food supplement and medical device market to join our worldwide network of Viscosupplement Injections Distributors and Rheumatological Food Supplements Distributors.
We look forward to working with you in the very near future.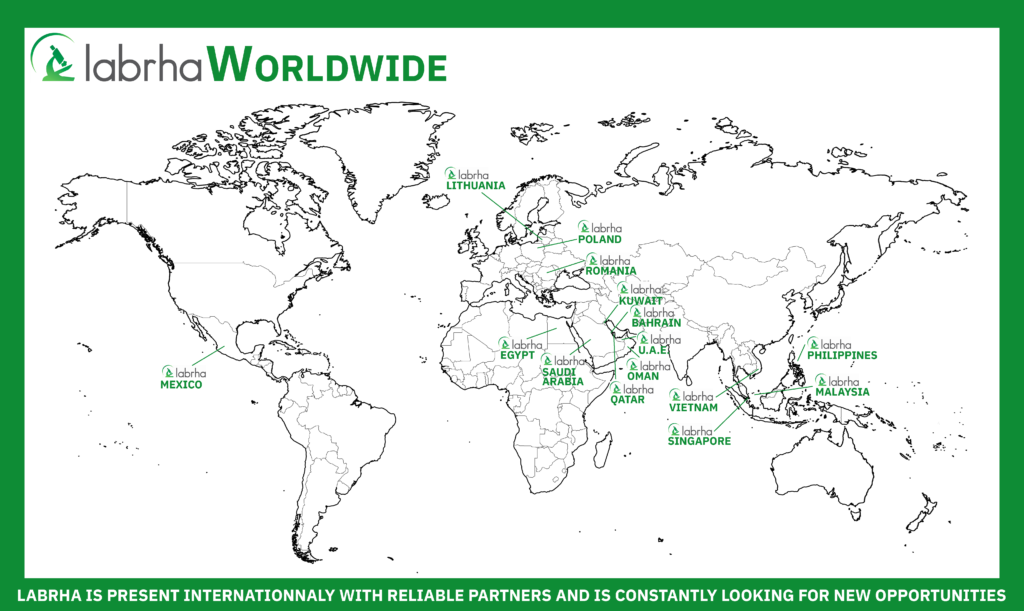 Contact our International Sales Team :
+33 (0) 6 72 29 80 92
(available on WhatsApp)
international@labrha.com