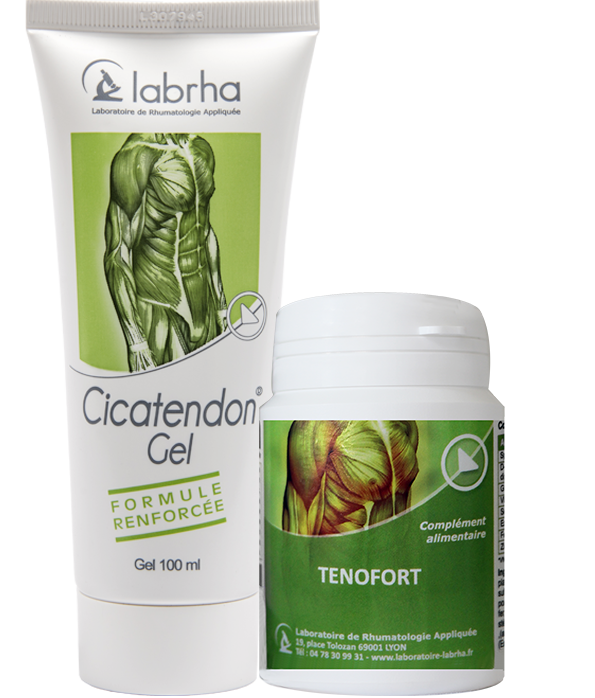 2 SOLUTIONS TO KEEP TENDONS STRONG AND HEALTHY.



The combined use of Tenofort® and Cicatendon® Gel optimises the beneficial effects of the active ingredients.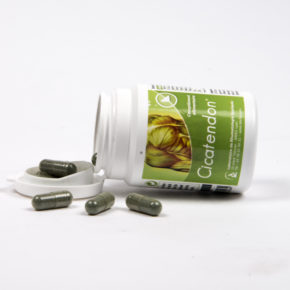 In capsules:
to reduce discomfort, accelerate healing process and protect tendons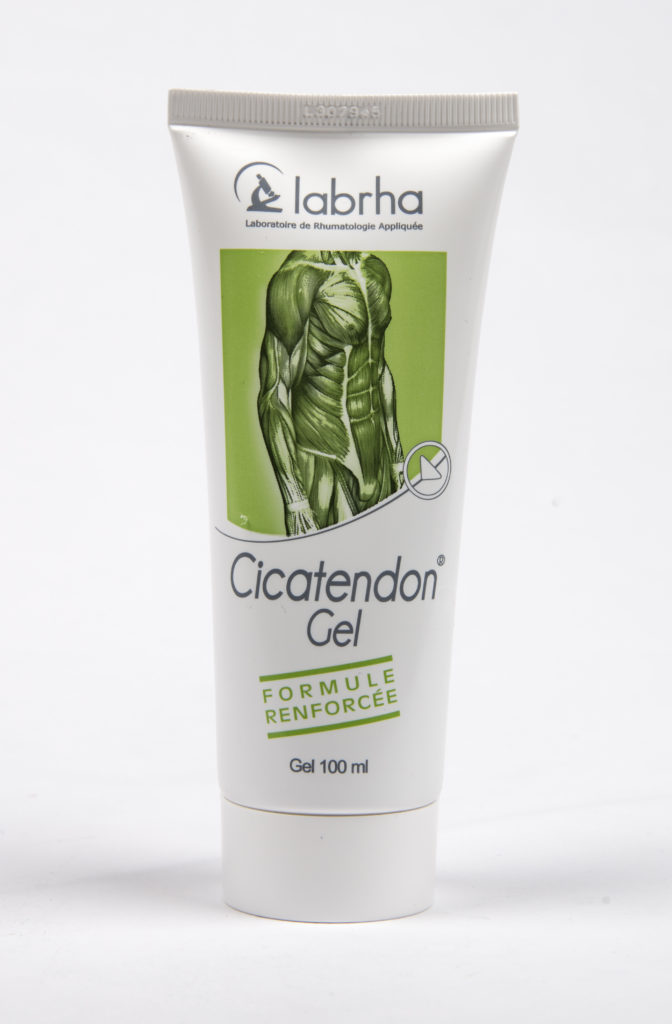 In gel:
to combine the local action of the active ingredients with the benefits of a massage and improve mobility
* Tenofort® and Cicatendon Gel® can be purchased separately.
Tenofort®: BENEFICIAL EFFE

CTS OF THE ACTIVE INGREDIENTS ON THE TENDONS:



H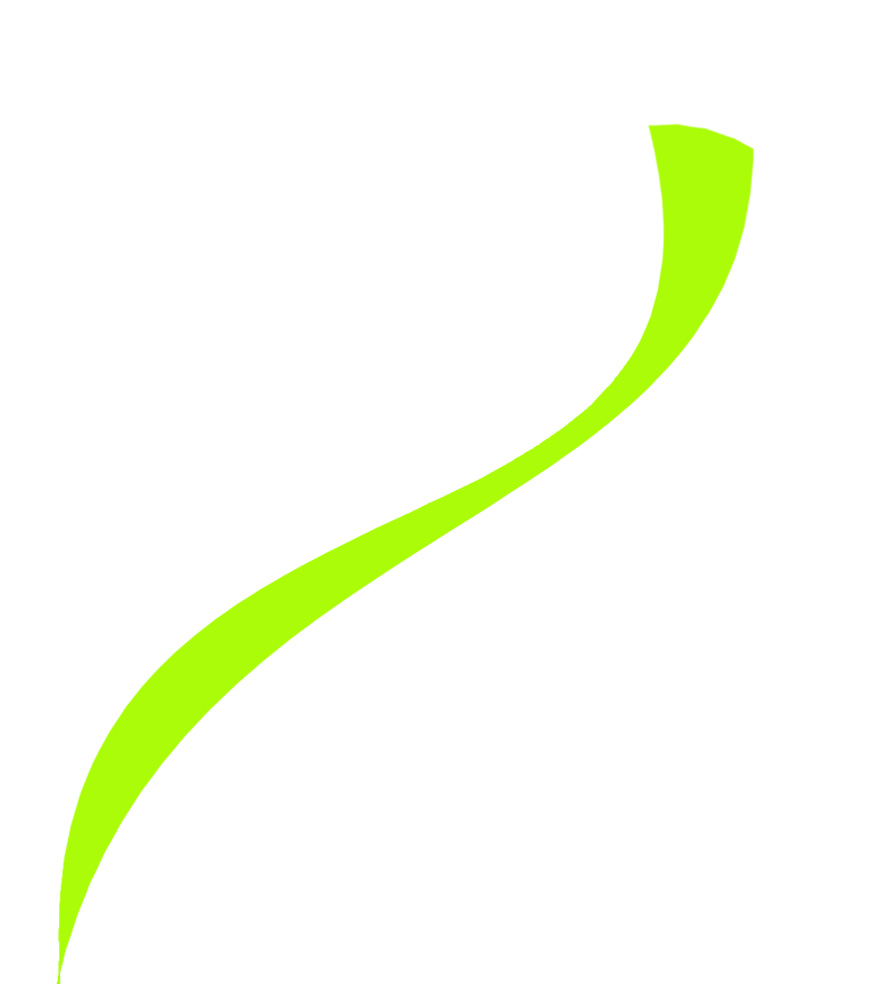 orsetail and Spirulina promote collagen production which provides tissue with its resistance to stretching.
Ginseng ensures a better oxygen transfer from blood to tendons.
Glucosamine helps strengthen tendons.
Zinc and Iron are powerful healing substances.
Selenium and Vitamin E prevent free radical damage.
Does not contain any doping substances.
Does not contain sulphites, GMO nor gluten.
CICATENDON® GEL :
Cicatendon® Gel has been designed for topical use to reduce discomfort and improve mobility. Cicatendon® Gel combines:
the action of two well known anti-inflammatory substances: Harpagophytum and Bromelain
the anti-oxidant effect of Wintergreen
the analgesic effect of Camphor and Menthol
Spirulina
TOL19-001 reduces inflammation and MMP expression in monolayer cultures of tendon cells.C. Baugé et al. BMC Complementary and Alternative Medicine 2015; 15:217; doi 10.1186/s12906-015-0748-7. – Publication –

TENDONITIS LOCALISATION
Effectiveness rating of Cicatendon® depending on respondents' localisation of their tendonitis
TENDONITIS SEVERITY
Effectiveness rating of Cicatendon® depending on duration of symptoms.
Presentation:
Cicatendon®: 60 vegetable capsules
Cicatendon® Gel: 100 ml Tube
Directions for use:
Cicatendon®: Take 2 capsules per day with a glass of water.
Cicatendon® Gel: Apply twice a day on the painful areas and gently rub in until absorbed.
Components:
Cicatendon®: SPIRULINA (Arthrospira Platensis); HORSETAIL (Equisetum Arvense L.) standardized extract (7% silicon); SELENIUM; D-GLUCOSAMINE SULPHATE; GINSENG (Panax ginseng C.A Meyer); VITAMIN E; FERROUS GLUCONATE; ZINC GLUCONATE.
Cicatendon® Gel: CAMPHOR; MENTHOL; WINTERGREEN (Gaultheria Procumbens) Essential Oil; BROMELAIN; SPIRULINA (Spirulina Maxima); HARPAGOPHYTUM (Harpagophytum Procumbens).