Safety and Efficacy of Single Intra-Articular Injection of a Cross-Linked Hyaluronic Acid/Mannitol Formulation [Happycross®] in knee Osteoarthritis Results of a Prospective Observational Study in Daily Practice Conditions. Monet M, Bozgan AM, Conrozier T. Ortho & Rheum Open Access 2017; 5(3): 555664. DOI: 10.19080/OROAJ.2017.05.555664.
.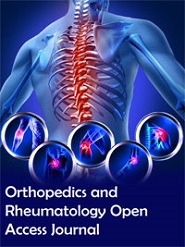 This study has been conducted to assess in daily practice conditions, both safety and efficacy of a single intra-articular injection of HAppyCross®, a viscosupplement made of cross-linked HA (16 mg/ml) + mannitol (35 mg/ml), in patients with symptomatic knee osteoarthritis.
Methods:
The clinical and radiological data of 53 consecutive patients with symptomatic knee OA, treated between January and June 2016 with a single intra-articular injection of HAppyCross®, were analysed.
The efficacy endpoints were the followings:
Changes over time in the normalized (0-10) WOMAC pain, function and total
Patient's global assessment (PGA).
Patient Acceptable Symptom State (PASS) and Minimum Clinically Important Improvement (MCII) were calculated from WOMAC pain sub-score.
Patient's self assessment of treatment efficacy (0-3) and the decrease in analgesic consumption (0-5) were also obtained at the end of follow-up.
Safety was assessed by recording all adverse events.
The mean follow-up duration was 28 weeks (18 to 32). No patient was lost to follow-up. At baseline the mean WOMAC pain sub-score and PGA were 4.6 (1.2) and 6.0 (1.1) respectively.
Results: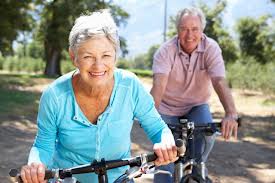 Average

decrease of WOMAC score was > 50%,

versus baseline values,

for both pain and function

(P<0.0001) over the 6 month follow-up.

82% of patients were PASS + and 86.8% had experienced improvement > MCII threshold

at month 6.
.
3 patients experienced local adverse events (increase of knee pain) after injection that resolved within 3 days.
.
Conclusion:
In daily practice conditions, treatment with a single IA injection of  HAppyCross® alleviates by more than 50% knee OA symptoms, over 6 months, in a large majority of patients, without safety concern.
Read Full Text