FIBROMYALGINE®: First specific and natural solution dedicated to fibromyalgia sufferers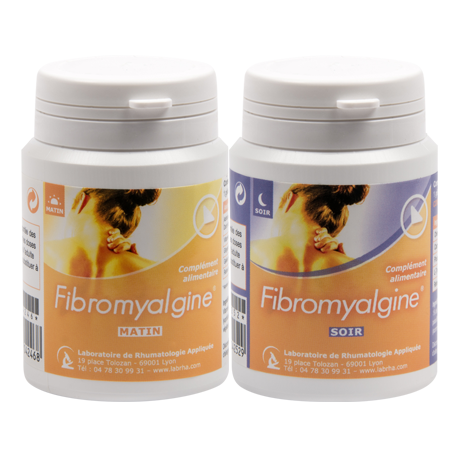 Widespread pain, extreme tiredness, sleep disorders…Fibromyalgia affects millions of people worldwide.
Fibromyalgine® has been designed to restore vitality and energy and improve sleep quality of people suffering from fibromyalgia. Very well tolerated, this natural  and complete solution has been proven to significantly improve  quality of life after 6 months (see Pilot study results below).
Pilot Study:
Prospective, randomized, open-label, parallel group study evaluating the efficacy of Fibromyalgine® in patients with Fibromyalgia.
D. Baron; F. Cadalen; N. Mimassi
Results: Total FIQ Score decreased by 44.6%.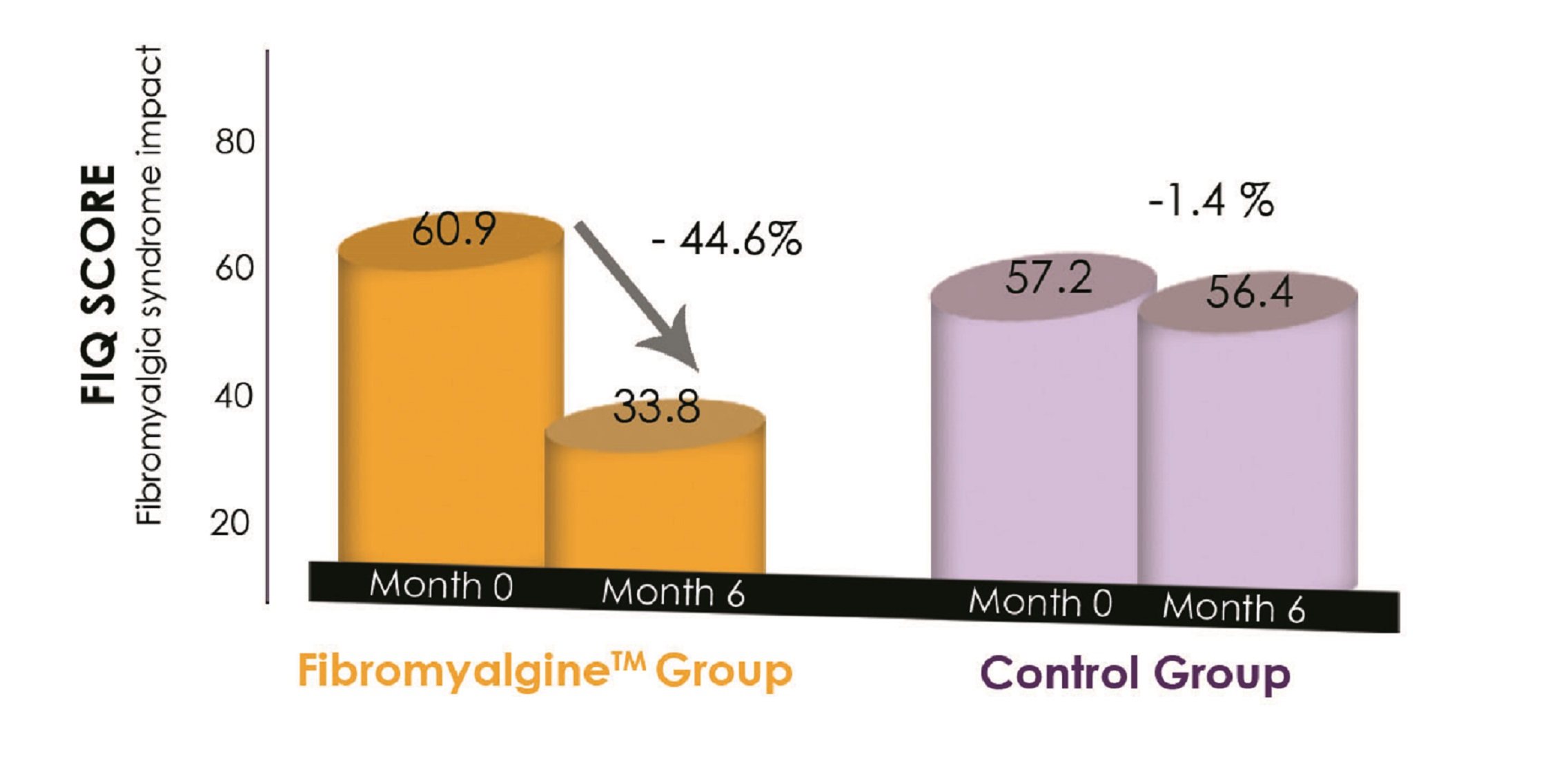 Presentation:
2 x 60 vegetable capsules
Directions for use:
Take 2 capsules per day with a glass of water:
– 1 capsule upon rising (morning formula)
– 1 capsule before bedtime (evening formula)
Components:
Morning Formula: ACEROLA (Malpighia Glabra L.), 25% Vitamin C; VITAMIN C; GINGER (Zingiber Officinale Roscoe); LYOPHILIZED ROYAL JELLY; QUEEN OF THE MEADOW (Spiraea Ulmaria).
Evening Formula: COUCH GRASS (Elymus Repens L.), 1,5% 5 HTP; GERMAN CHAMOMILE (Matricaria Recutita L.); PASSION FLOWER (Passiflore Incarnata); L-TYROSINE; QUEEN OF THE MEADOW (Spiraea Ulmaria).