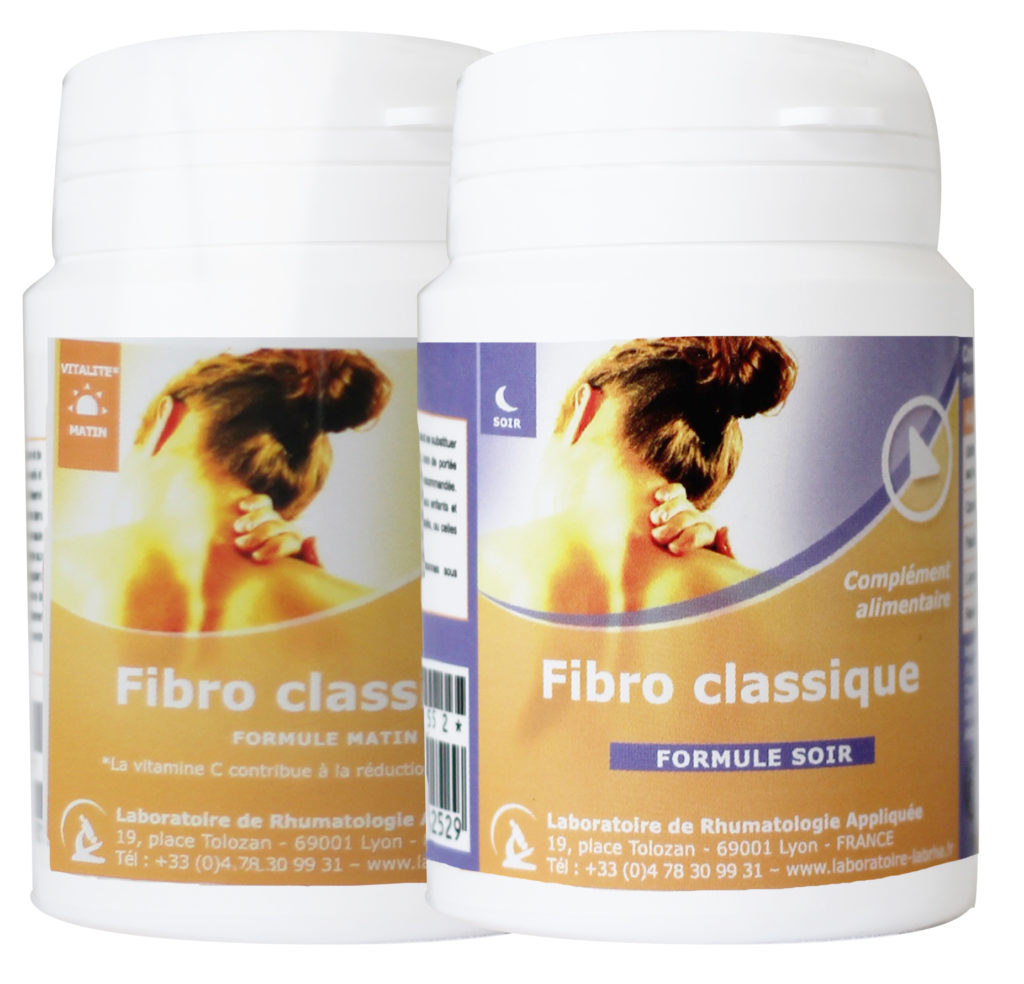 Widespread pain, extreme tiredness,
sleep disorders…
Fibromyalgia affects millions of people worldwide.
Fibro Classique® is a food supplement designed to restore vitality and energy and improve sleep quality of people suffering from fibromyalgia.
LESS PAIN & FATIGUE + MORE ENERGY!
Very well tolerated, this natural  and complete solution has been proven to significantly improve quality of life after 6 months, thanks to 3 differents studies : Fibra, Profine and Fibralgic.
Fibro Classique is made of 2 formulas :
– one for the morning, to give energy during the day.
– one for the night, to foster a restful sleep.
Here is the abstract of the publication about the FIBRA Study :
Multicenter, Prospective, Controlled Double-Blind Study Comparing Fib-19-01, A Phytotherapy Treatment, To A Dietary Supplement And To Conventional Care In Patients Suffering From Fibromyalgia.
This study has been presented at the EULAR Congress in 2017.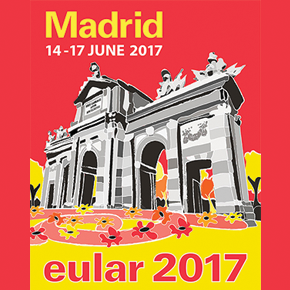 Presentation:
2 x 60 vegetable capsules
Directions for use:
Take 2 capsules per day with a glass of water:
– 1 capsule upon rising (morning formula)
– 1 capsule before bedtime (evening formula)
Components:
Morning Formula: ACEROLA (Malpighia Glabra L.), 25% Vitamin C; VITAMIN C; GINGER (Zingiber Officinale Roscoe); LYOPHILIZED ROYAL JELLY; QUEEN OF THE MEADOW (Spiraea Ulmaria).
Evening Formula: COUCH GRASS (Elymus Repens L.), 1,5% 5 HTP; GERMAN CHAMOMILE (Matricaria Recutita L.); PASSION FLOWER (Passiflore Incarnata); L-TYROSINE; QUEEN OF THE MEADOW (Spiraea Ulmaria).