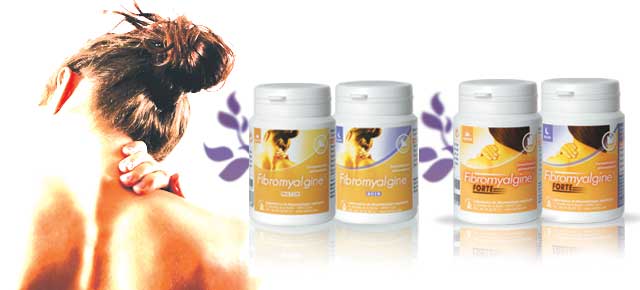 LESS PAIN AND FATIGUE AND MORE ENERGY: COPE WITH FIBROMYALGIA THANKS TO FIBROMYALGINE® & FIBROMYALGINE® FORTE!

Fibromyalgia is one of the most common chronic pain condition. It affects an estimated 2% of world population. Fibromyalgia is about seven times more common in women than men, and is more likely to develop in middle age and later. But men do get it too.

Symptoms include extreme fatigue, widespread pain and tenderness, sleep disorders (fibromyalgia sufferers are constantly tired), irritable bowel, memory problems (« fibro fog ») etc…

LABRHA has developed 2 natural products specially designed to help relieve symptoms of fibromyalgia and improve quality of life of people suffering from this condition. With their morning and evening formula, Fibromyalgine® and Fibromyalgine® Forte provide energy while also reducing pain and fatigue.

.

Widespread pain, extreme tiredness, sleep disorders…Fibromyalgia affects millions of people worldwide. Fibromyalgine® has been designed to restore vitality and energy and improve sleep quality of people suffering from fibromyalgia. Very well tolerated, this natural  and complete solution has been proven to significantly improve  quality of life after 6 months (see Pilot study results below)…Read more

.

Fibromyalgine® Forte is recommended if results are not obtained or not sufficient with Fibromyalgine®. Even if Fibromyalgine® Forte is quite different from Fibromyalgine®, with distinct formulas and new ingredients, it is also designed to improve quality of life and is still presented with its morning and evening formula. Fibromyalgine® Forte has effects on widespread pain,…Read more

.